At Kerry's, we believe in delivering exceptional customer service and offering the best value in automobile maintenance and repairs. We've built our reputation as one of the leading automotive companies in the Oceanside area.
Our commitment to you is to only undertake repairs after first ensuring we understand your concern, fully evaluating your trouble, and then explaining what is required in simple terms so that you understand all your options and can make the decision that is best for you.

Giving Back to the Community
Our goal is to make more cars safe and keep kids in our community safer during the drive to school, grocery store, rink, gym, or sports field.
Safe Cars for Kids allows low income single parent families with children access to free automobile repairs, labour, and parts from Kerry's Car and Truck Centre. This is just a small part of our ongoing commitment to supporting our community and giving back to those in need.
Drop by to see Kerry personally for more information.
New & Quality Used Tires
If your car or truck needs new tires, we can outfit you with new or quality used tires to match your budget!
NICE THINGS PEOPLE HAVE SAID ABOUT US
Above and Beyond
"Kerry and his staff listen to our needs and provide comprehensive information and recommendations! Work is done in a timely manner at fair prices. The technicians are the best I have ever done business with, sometimes going above and beyond what others would do to provide me with quality safe service. We trust these people and look forward to a long auto relationship!!!
Gordon and Jeannette Wyness,
Excellent Service
"Recently, we had our car serviced at Kerry's Car and Truck Centre. We asked that a number of items be checked and worked on if needed. Everything was done to our satisfaction. We were impressed with the excellent service and can't believe how well the car performs now. Thank you Kerry and your Staff,
Des and Barb Montgomery
?
Fantastic Experience
"I have never had such a fantastic experience buying a used car. Thank you for the fantastic service and excellent value! I'll be back many times. Highly recommend."
Shirra Wall – From Facebook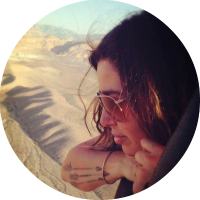 Overall an Excellent Experience
We just moved to Qualicum Beach BC from Edmonton Alberta, we had to get our van inspected in order to register it in BC. Kerry's was recommended on Facebook as the best place to go in the area.
After having the initial inspection done, we were really impressed with their customer service and the level of detail they went into explaining what needed to be fixed on our van. We booked it in for a day, and all the work was done on time.
Overall an excellent experience, if you are looking to have some work done on your vehicle, I highly recommend Kerry's… they treated us very well. With 4 kids… I think we will be back soon for some detailing!
Jackson Middleton,From Facebook
Reduction in Stress
"As new residents to Parksville we were anxious to secure the services of a professional, service orientated garage or service centre. With 2 older vehicles in our family and very limited mechanical knowledge, we wanted fair pricing, good service and a simple and clear description of our options and necessary repairs. In these areas Kerry's Car and Truck Centre far exceeded every one of our needs.
The warm nature of the owner Kerry Manton permeates to all of his staff and on numerous occasions one of them have made a point of being very hands on with explanations of repairs when called on by Kerry.
I could site many examples or reasons for being a satisfied customer but one specifically would be on very short notice, (less than one hour) Kerry himself drove Tamara to her workplace allowing her to get there on time as well as have her vehicle repaired and back to her the same day. There has been a huge reduction in our stress levels when confronted with vehicle expenses and repairs due to the inclusion of Kerry's Car and Truck Centre in our lives!"
Tamara and Bill
WE'RE NEVER TOO BUSY TO TAKE YOUR CALL
Office Phone:
1.250.954.0029
Shop Address:
#10 – 464 East Island Highway
Parksville BC
V9P 2H4
You can find us in Parksville along the Island Highway right next to Tim Hortons.
Ready to Book an Appointment?
As your one stop auto shop, whatever your needs are, we will take good care of you!
If you are looking for a quality used car, one that is safe, clean, reliable, and reasonably priced, you've come to the right place!